For the 5th year in a row we were privileged to hold our Forged Performance Annual Track Day at Virginia International Raceway with the support of GTR-Life and the entire GT-R community. This was the best one yet and we hope to continue that trend every year. One new tradition we started was attending a local tractor pull at the Danville fairgrounds; a 15 minute drive from VIR. This was a very unique experience for all that went, we HIGHLY recommend it.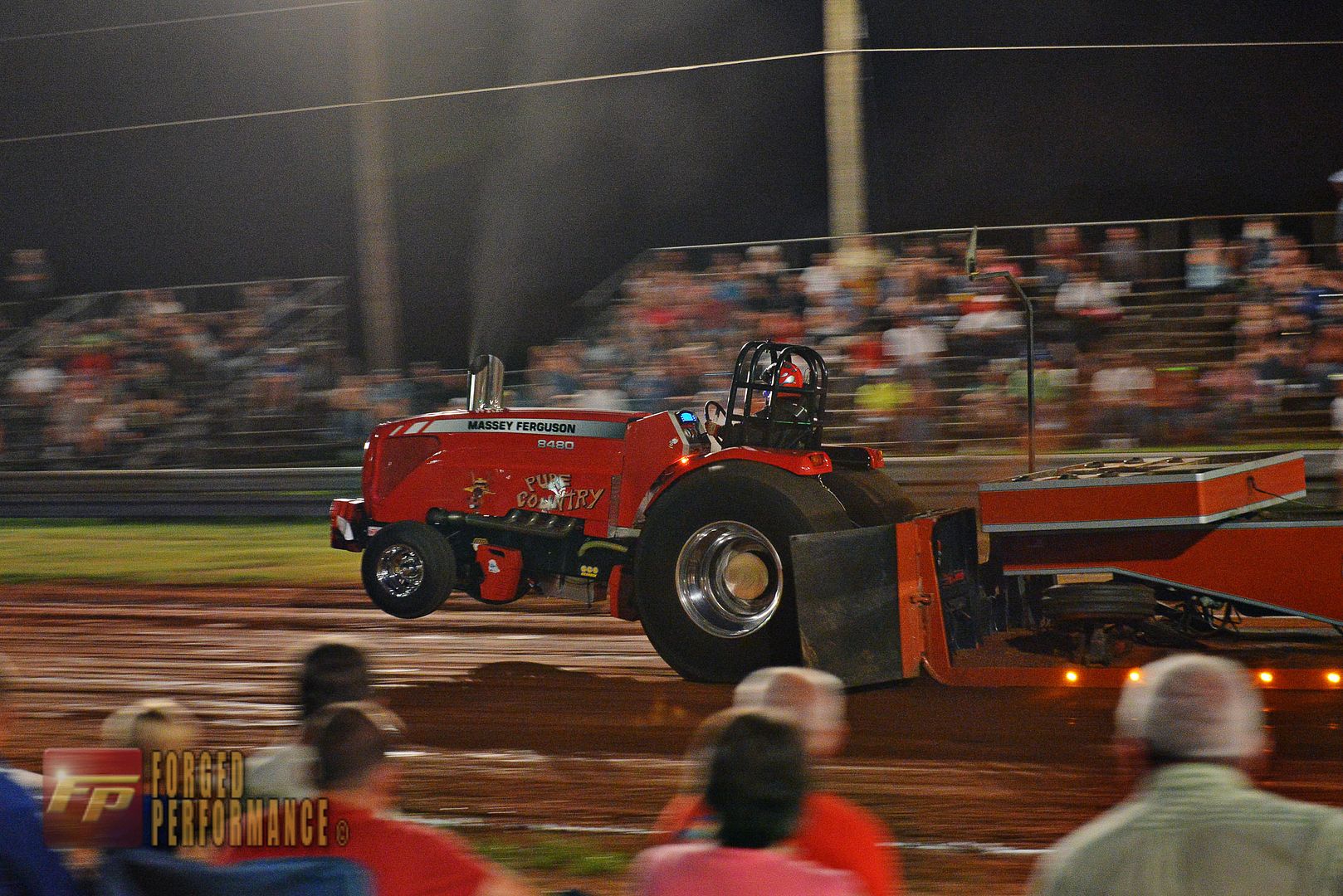 As in year's past, our event rides on the coatails of NASA Mid Atlantic regions July HPDE and Race weekend. Naturally most of our customers saw this as fantastic opportunity to get some extra track time in before our main event on Monday.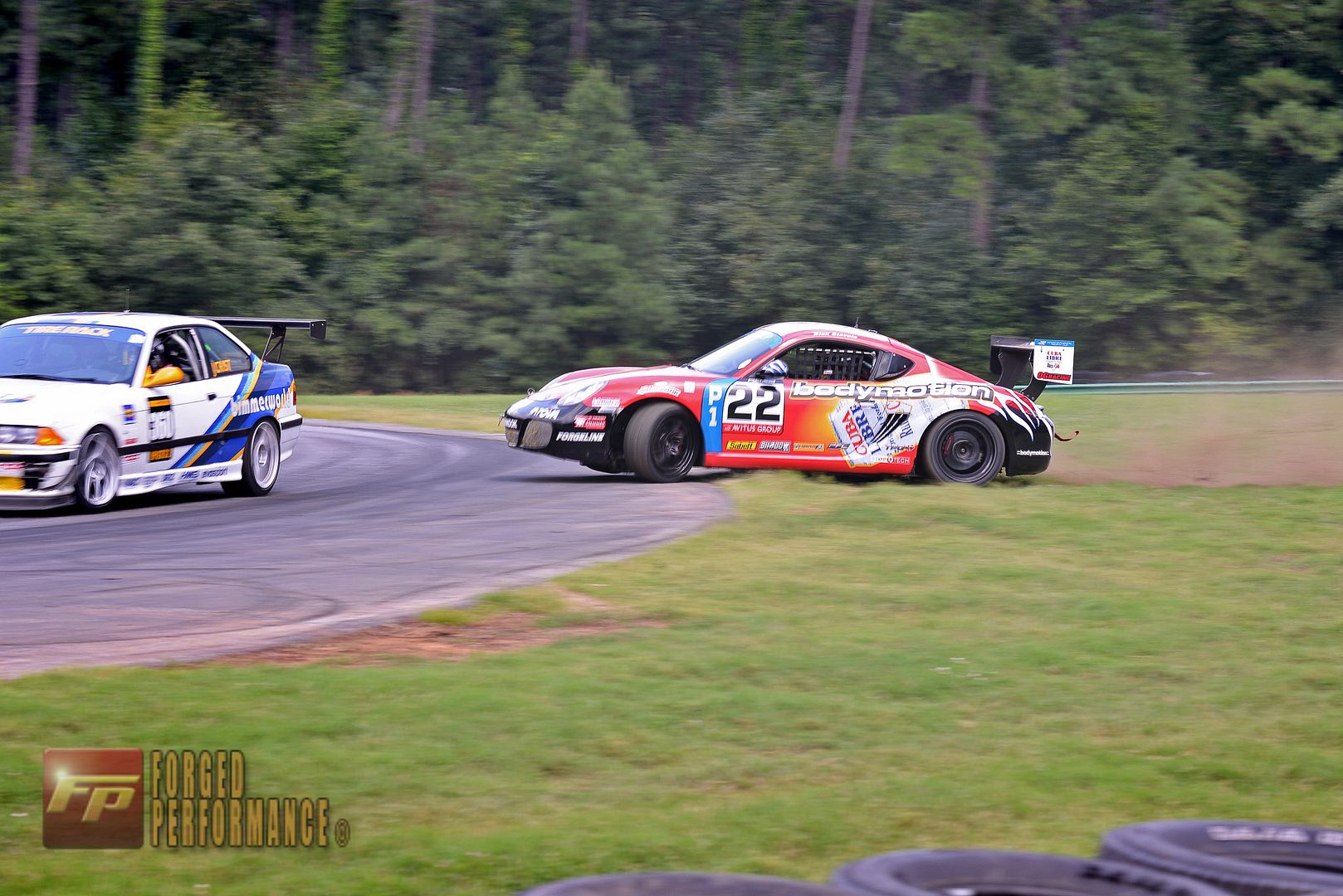 Despite all of the surprises mother nature threw at us with hot temps, humiduty, followed by severe thunderstorms and lightening, everyone was in attendance for the welcome dinner above the Pagoda Grill. Aside from the initial excitement of a direct lightening strike and small electrical fire at the North Tower, and a veritable river running through the paddock and tech shed, the weather cleared in time to enjoy some time on the deck. True to legend, many stories were shared and everyone seemed to have a good time over a gourmet BBQ dinner.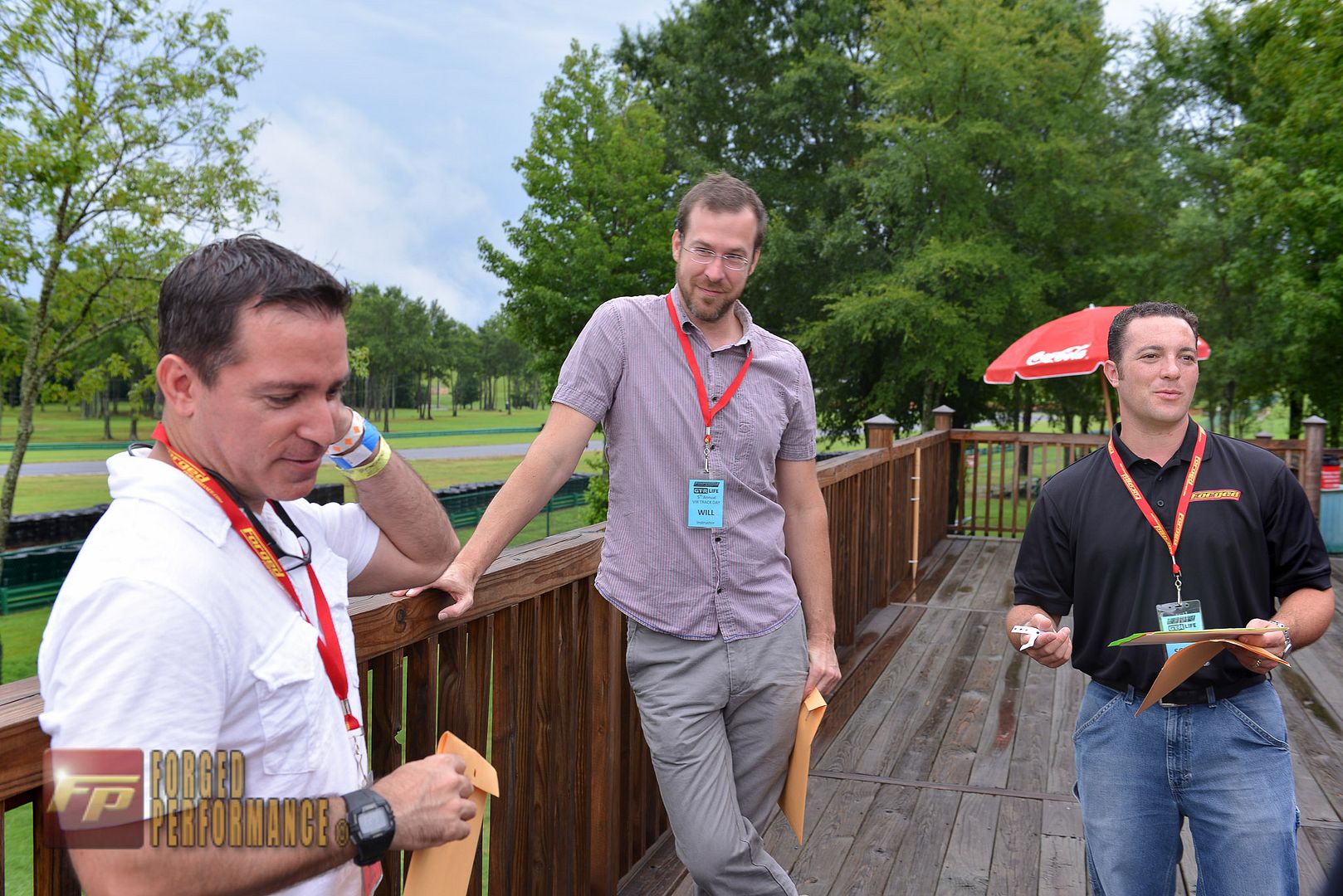 We awoke early the next morning to get started on what would be a full day of laps at VIR's Full Course. Sharif and Scott gave a brief overview of VIR's famed North Course, and the various challenges, hazards and technicalities that awaited the drivers.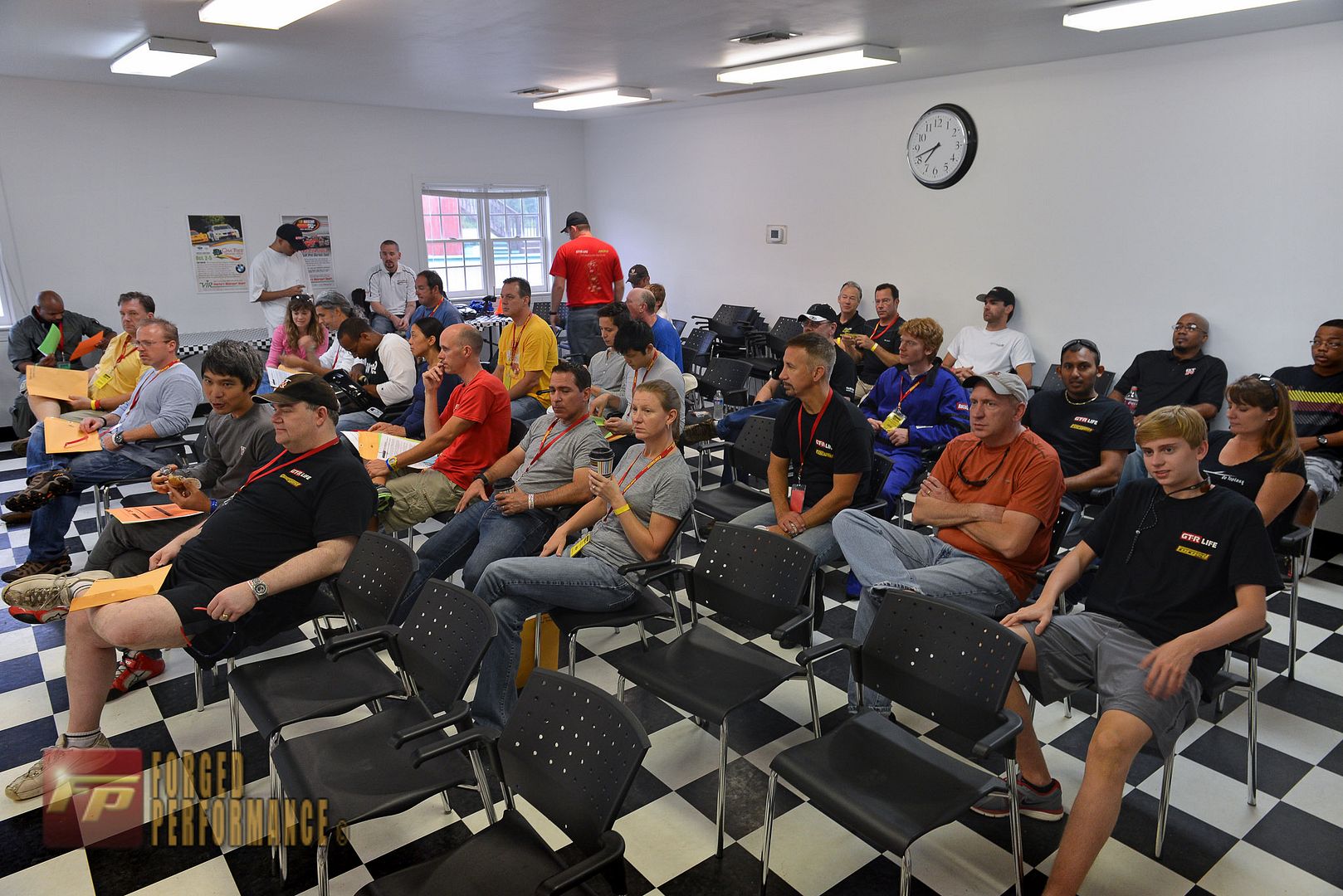 Drivers then prepped the cars and took to the track in one of three run groups. All makes and models, as well as driver skill sets were represented.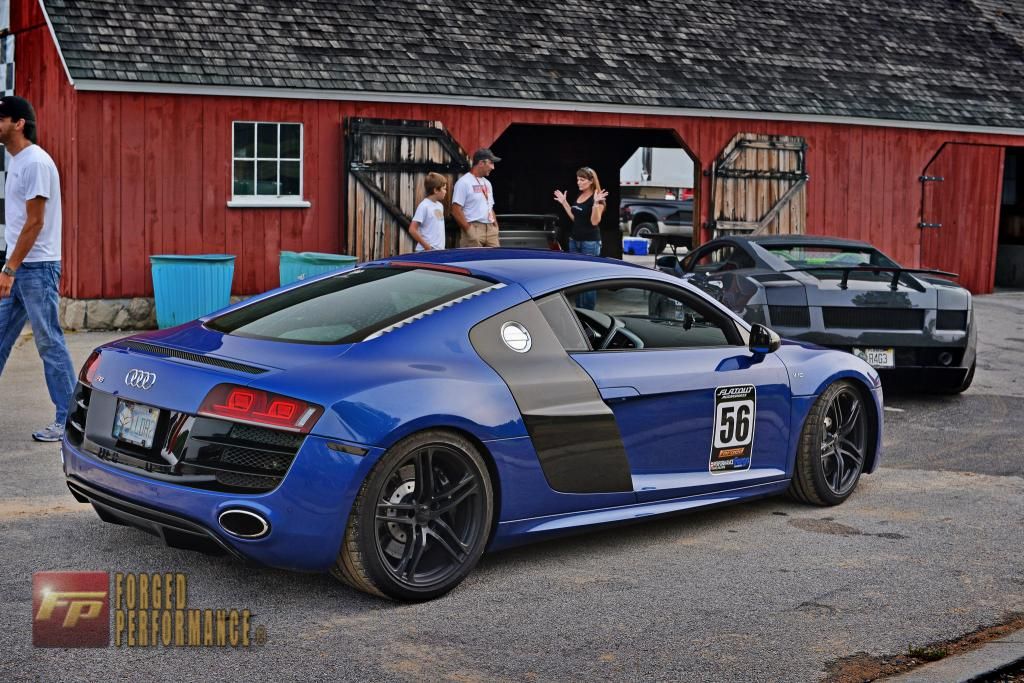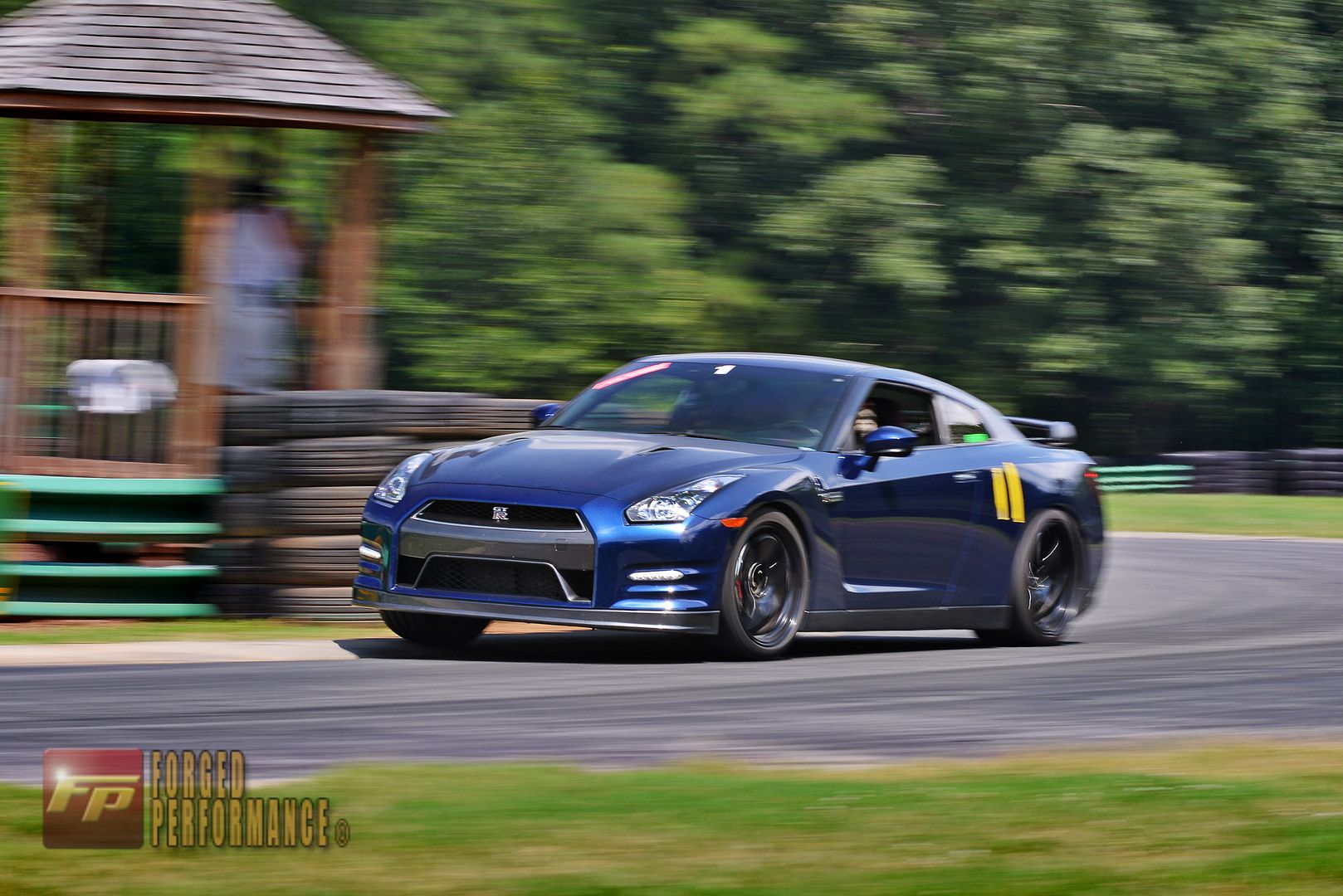 Lunch was then served in the relief of the shade, accompanied by conversations filled with excitement over the morning sessions.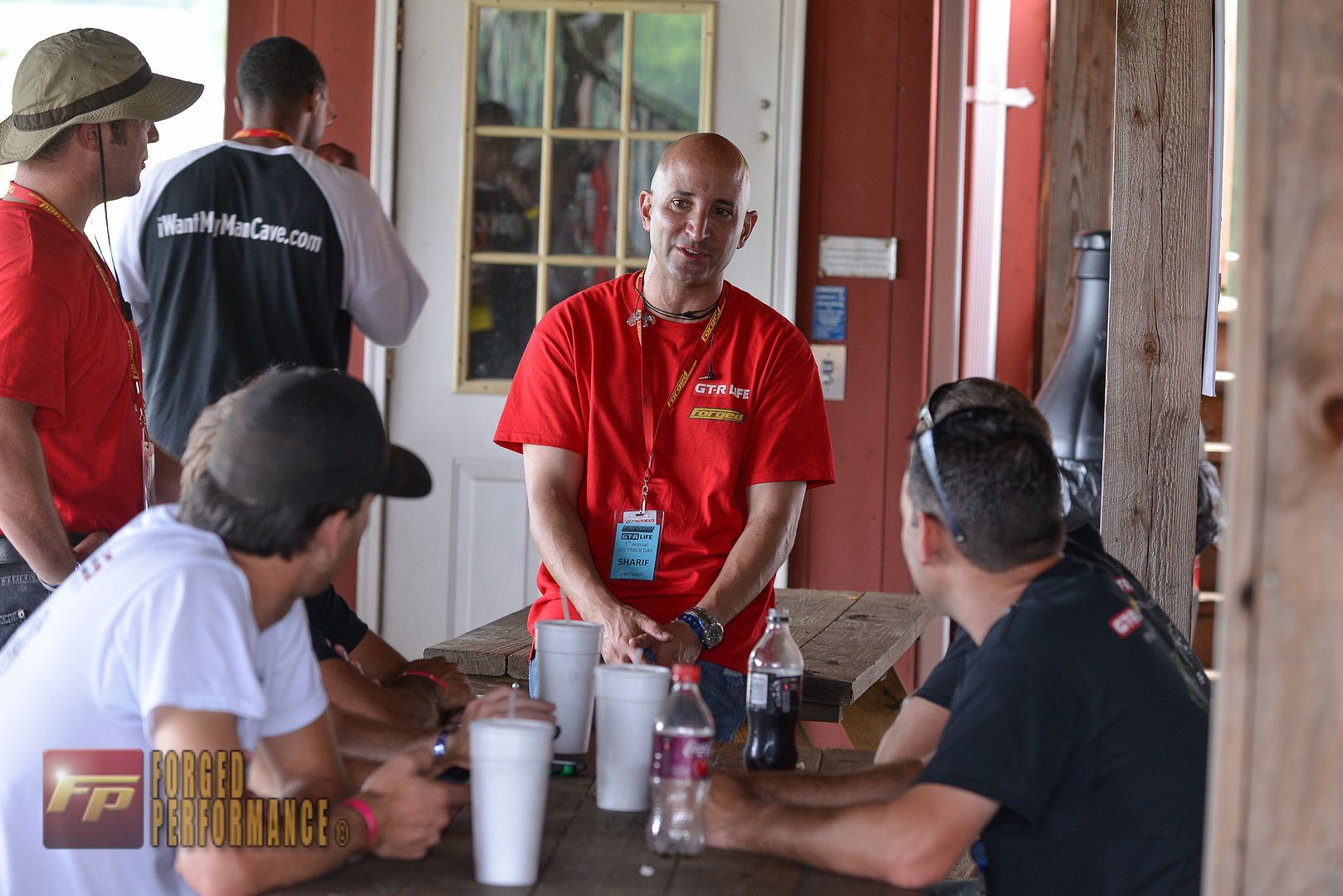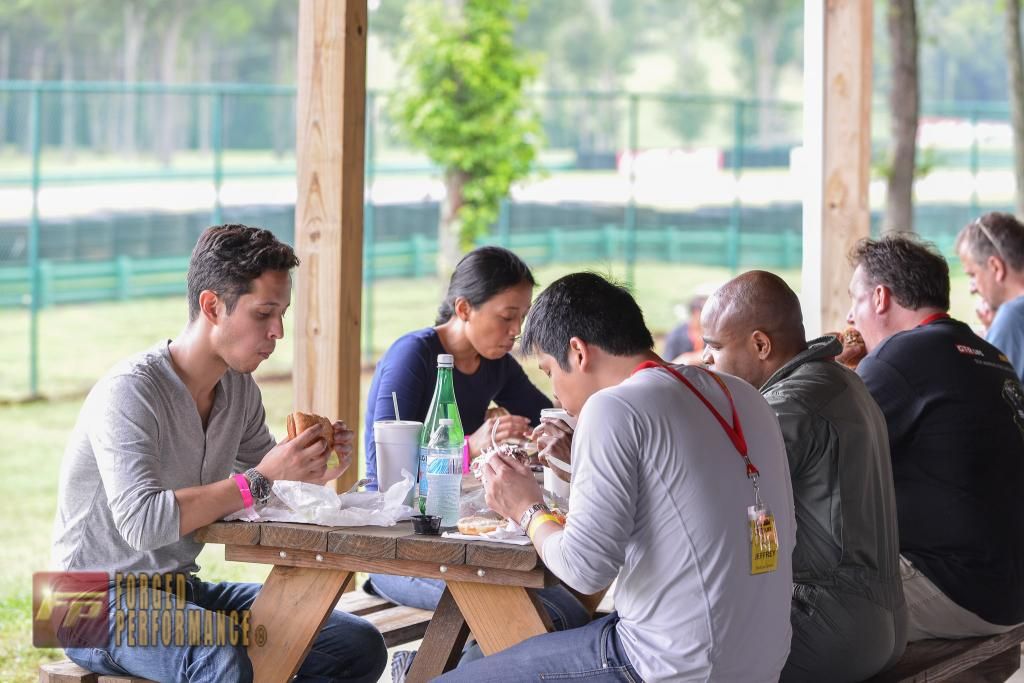 After lunch, a parade lap and photo shoot were on the schedule. We had a rare opportunity to get out of the cars and pose for our group shot on the track surface. Gators look so different when you are standing on them and not screaming over them at 90+ mph!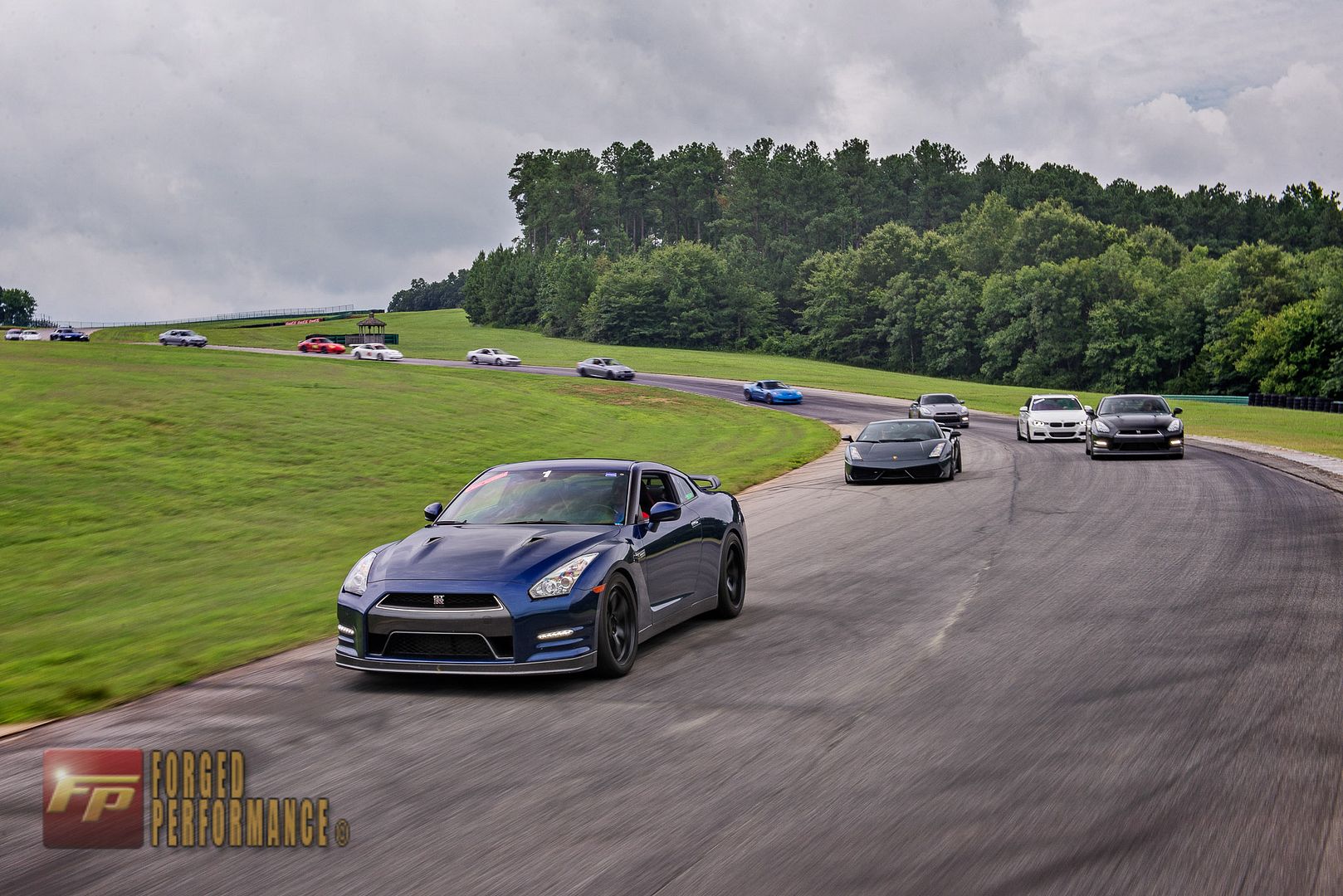 The afternoon sessions gave the attendees the opportunity to really push their driving to the limit. The RED group could have been mistaken for a Grand Am Race, as Nissan, Audi, Porsche, and a Lamborghini diced it up in close configurations. Once everyone had their fill of nearly unlimited laps, we said our goodbyes and closed the book on the 5th Annual Track Day. We are proud to say that we had no on track incidences at all, and everyone drove home safely. Everyone kept their cars safely on track…well…at least one out of four wheels were always on track…haha! We would like to thank all of our friends new and old for the fantastic weekend!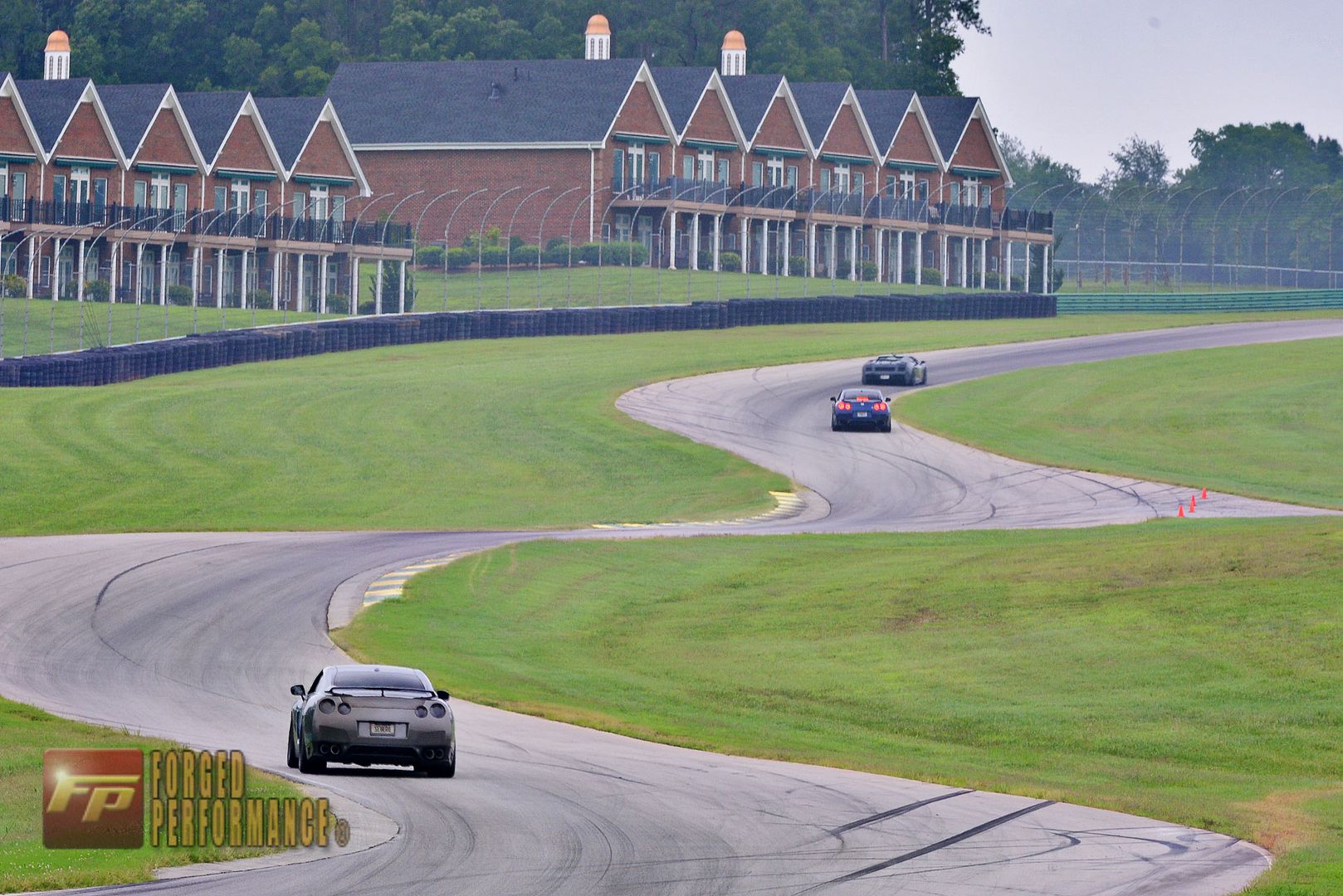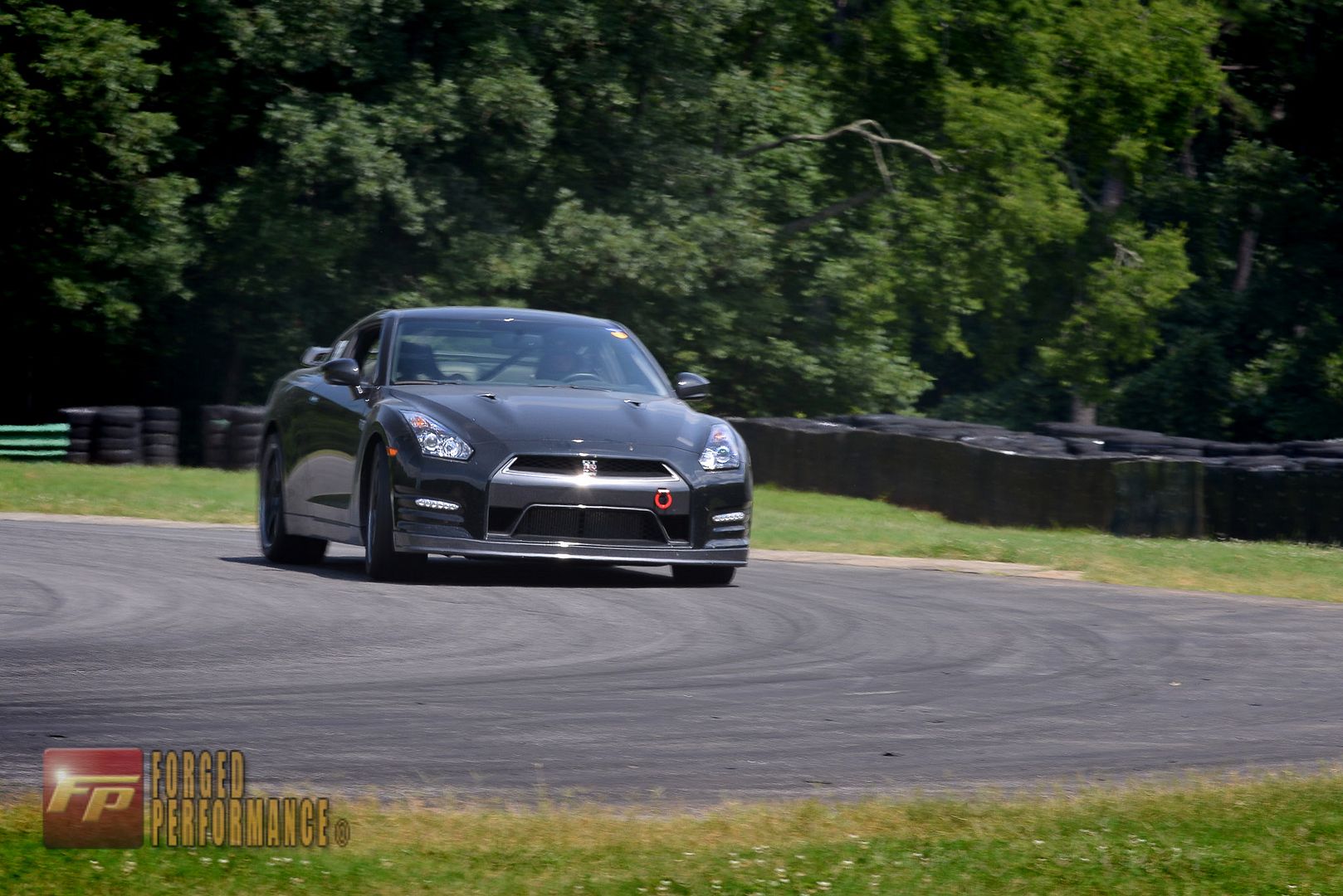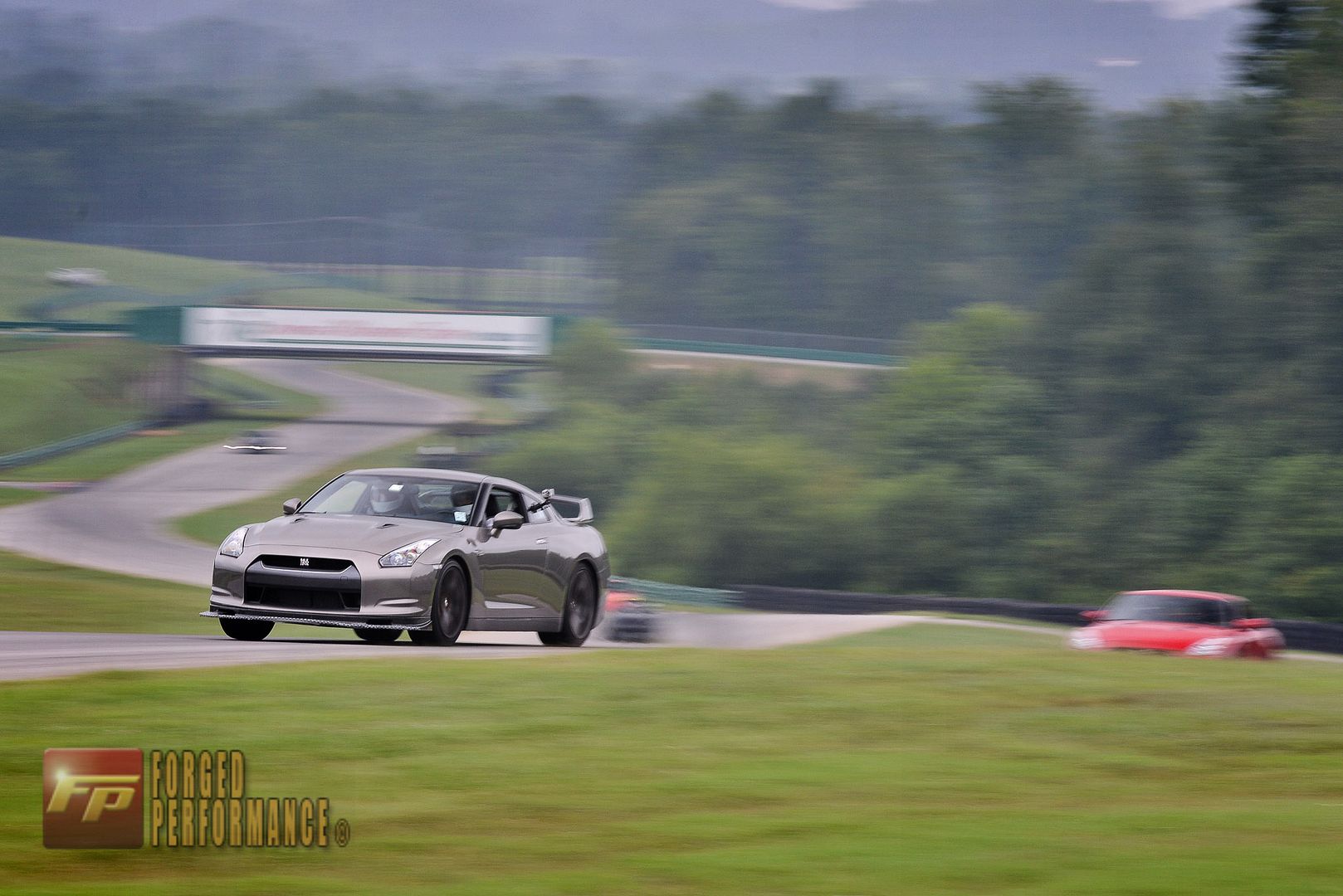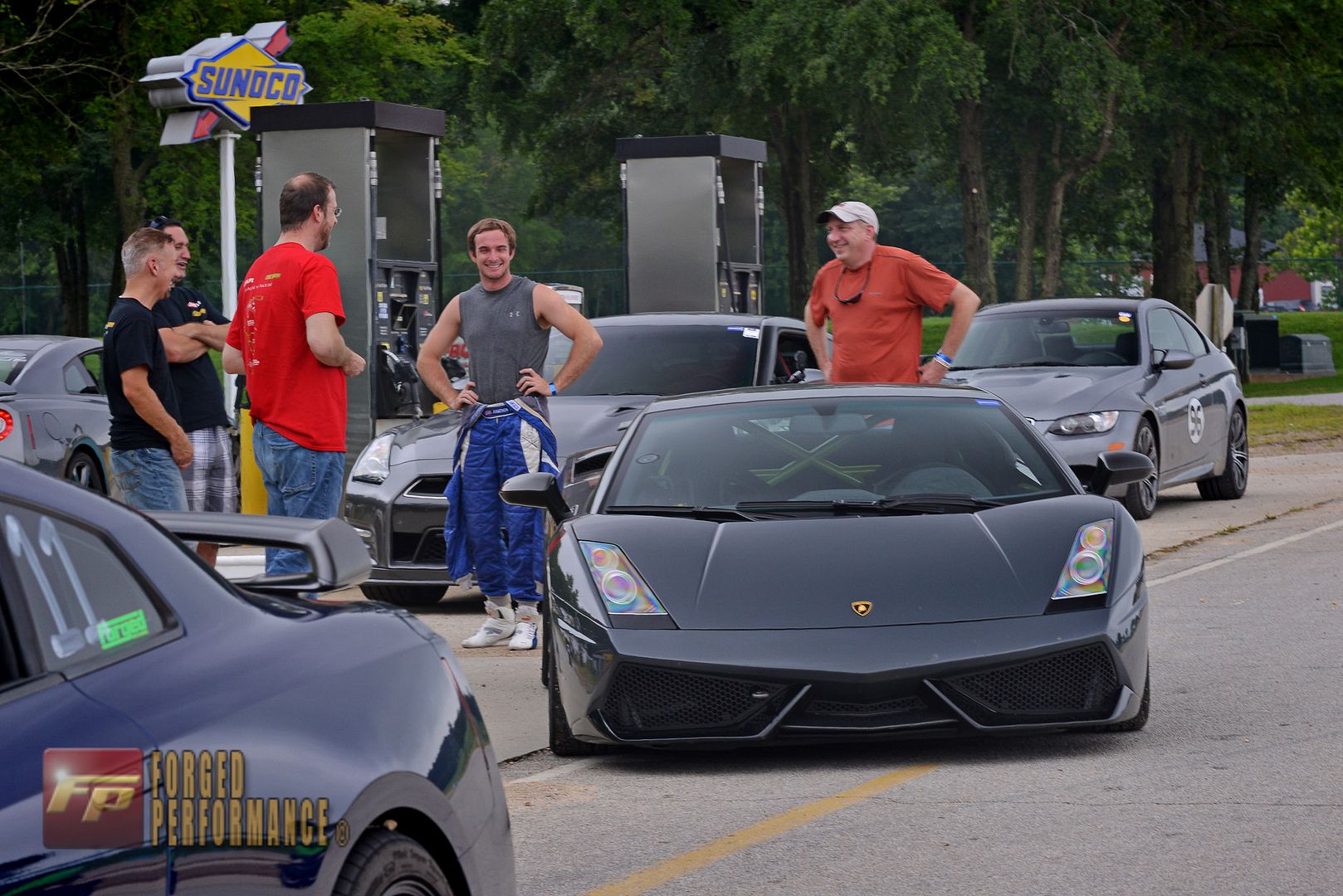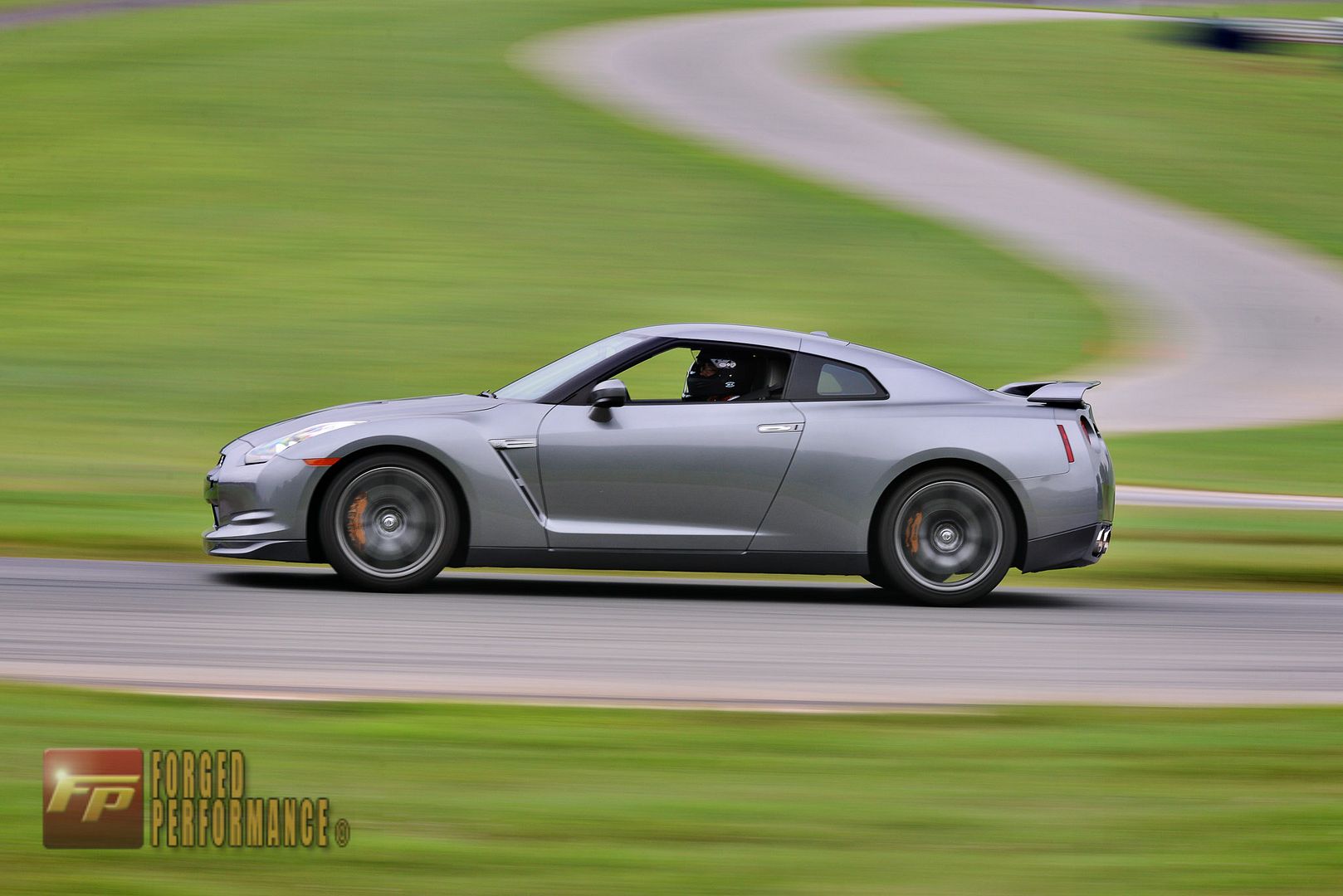 See you next year!
Click here for the entire gallery!