Background:
As many of you know, Forged Performance was among the first performance parts companies to actively campaign the R35 Nissan GT-R for Time Attack and Motorsport use dating back to 2008. As we developed the car to a very high level, we noticed areas of improvement that could be made with respect to the OEM and aftermarket sway bars on the market. Designed and engineered in-house, we set out to produce the highest quality and highest performing sway bars on the market utilizing superior materials, hardware, geometry and alignment. We wanted to create a sway bar kit that offered the widest range of adjustment, exceptional strength, longevity, and true motorsport grade end links.
Product:
Forged Performance Sway Bars are sculpted from military spec 1096 spring steel for the strongest and most durable bars available on the market today. Our end links are precision engineered with Teflon-lined spherical bearings with center adjustable turnbuckles for easy and precise preload adjustments. Unlike current offerings, our end links and hardware are true motorsport grade large diameter pieces. Custom made tapered stainless steel CNC machined spacers are used to achieve correct control arm to sway bar geometry with no chances of binding or bending as we've seen in the past. The front sway bar is made of circular tubing with a 38.4 mm diameter that is 133% stiffer than OEM. The rear sway bar is made from solid tubing with a 23.8 mm diameter that is 806% stiffer. The OEM sway bar is almost entirely ineffective as shown by our track testing, so a dramatic increase in bar size was required in the rear.
Features:
• Manufactured from MS1096 spring steel and heat treated
• 3 Way adjustable front sway bar – Maximum 133% stiffer
• 5 Way adjustable rear sway bar – Maximum 806% stiffer
• Motorsports Grade End-Links: Teflon-lined spherical bearings with center adjust for easy length adjustment
eliminate preload without any rattling or harshness
• Stiff polyurethane bushings and steel mounting brackets
• Grade 10.8 Fasteners
• CNC Machined precision spacers for perfect alignment without binding or contact
• Eliminates the factory compliant rubber and plastic end link bushings which can deflect and wear out under loads
• FP Maroon Powder Coating
• Suited for track AND street use
Testing and Results:
Ten months of street and dedicated track testing have resulted in the highest performing sway bar for the GT-R. Countless revisions have made been made as a result of the data we collected on track and from test fitting the bars and end-links on both street and track cars. Even on a completely stock GT-R, the improvements in handling are immediately apparent. The pronounced understeer that is common on an otherwise stock GT-R is transformed into a much more neutral and stable bias. With a wide range of adjustments, chassis behavior can be quickly tuned for faster lap times.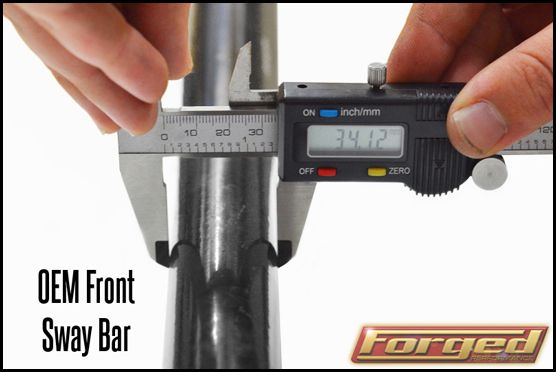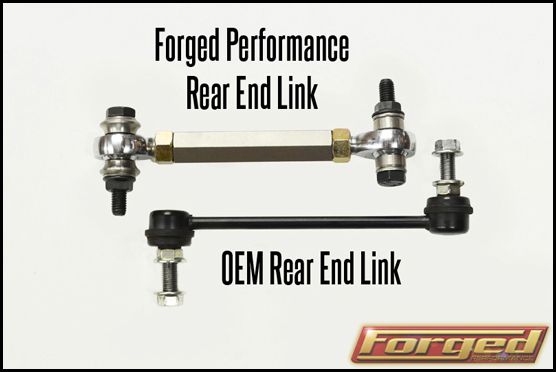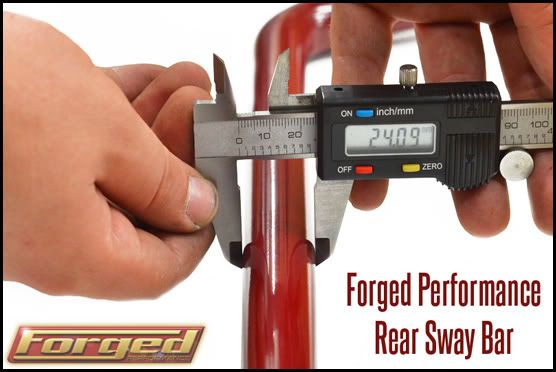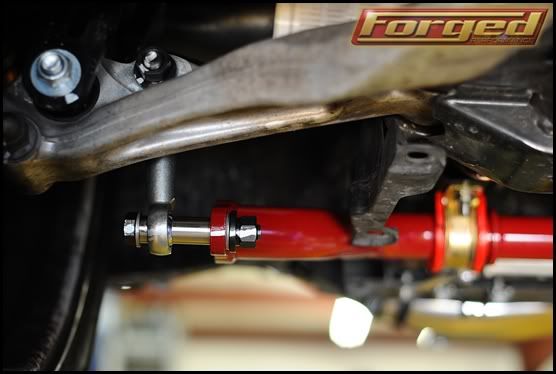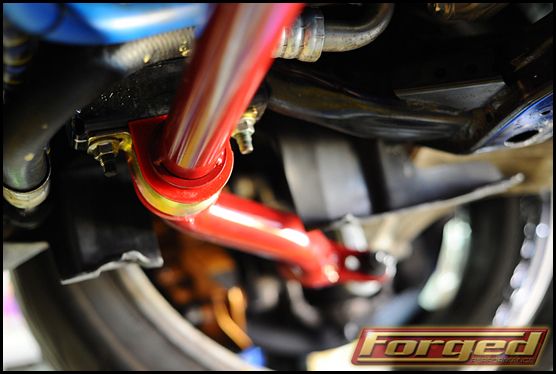 Thanks for being patient as we quietly developed what we truly believe to be the best sway bar package for the R35 GT-R. Our philosophy has always been to over-engineer and thoroughly test our products before releasing them to the public which avoids recalls or revisions after product launch. We think you will find that our efforts are well worth the wait.
To order the Forged Performance Sway Bar Kit for your R35 GT-R today please visit our Online store