As many of you know, several times each year I travel to different parts of the world for various tuning assignments. These are usually some of our best and longest time clients that we've worked with over many years. This year, we've had the opportunity to visit Dubai on several occasions to perform tuning and mechanical work on some Nissan GT-R's.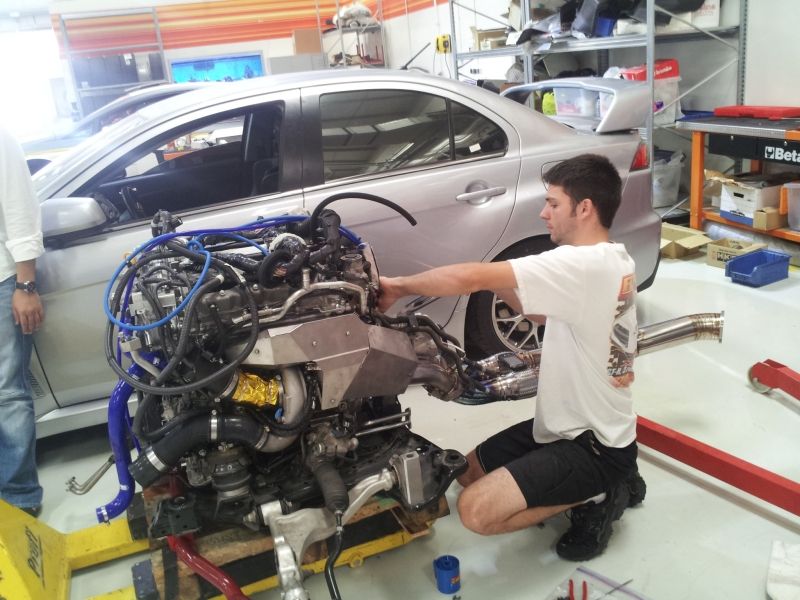 In order to make the tuning trip more productive for me, I sent one of our Senior Technicians/Fabricators, Chris Schmidt to Dubai for an entire week in advance of my arrival. His task was mission impossible, but he chose to accept it: Install upgraded camshafts and valve springs in four GT-R engines already removed from the vehicle, and physically install two engines in the space of 7 days. So with a huge Pelican case full of special tools and parts, he boarded the long 14hr non-stop flight to Dubai International Airport.
When I arrived 7 days later, Chris and I reviewed the work done and remarkably he achieved all of his goals. The four camshaft swaps were completed, shimmed and all, and the second engine was in the final stages of dressing before it would be returned to it's rightful engine bay. I am very proud of Chris for a job well done! He even had enough time to enjoy the vibrant nightlife of Dubai and had many stories to tell…most of which I cannot repeat.
Many thanks to Ali, Singh, Khalifa, Motaz and the rest of the team at Tam Engineering for taking good care of Chris.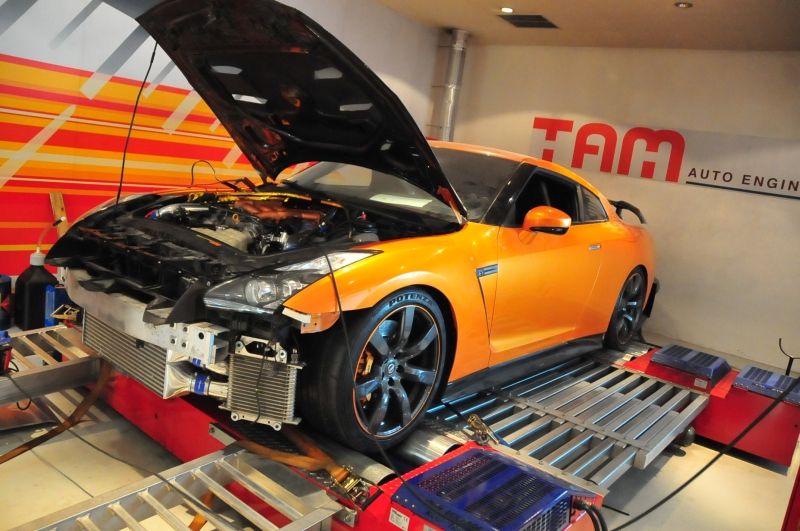 So here I am surrounded by six built turbo-upgraded GT-R's all ready for tuning. I just finished breaking in and tuning this beautiful orange GT-R and made 750whp@24psi under the intense heat of Dubai. Evening temps in our area hover around 105F while daytime is a sweltering 120F.
I have two more GT-R's to tune tonight, both using the HKS FCON Vpro R35 Specific version, while I'll be tuning the rest of the cars with the GT-R Alpha Software release from Cobb tuning using the new Speed Density strategy. Speed Density, coupled with real-time tuning has greatly enhanced the speed and ease in which I can tune GT-R's. I'll keep you all posted with results shortly.
On Thurs evening, we plan to load up as many of these GT-R's as possible and head out to the drag strip at Yas Marina Circuit for a private test and tune. Perhaps, you never know…maybe a few laps around this famed Formula 1 Circuit?? One can only dream.
'