Most of you know that I frequently instruct and coach other drivers at Road Atlanta and other tracks in the area. This weekend, I decided to volunteer my time and spent the day coaching some freshly minted Georgia State drivers at the Tire Rack Street Survival driving clinic at the Gwinett County Fairgrounds.
Hosted by the local Peachtree Chapter of the  BMW Car Club of America, nationally recognized programs like these, undoubtedly save thousands of lives each year by teaching the basics of car control and driving near the limits while simulating real world driving situations and typical evasive maneuvers. It's like defensive driving on steroids!
Unlike most car related driving programs, this is not a racing program or even a high performance driving program.  Instead, the teenagers learned some valuable skills that will better prepare them for the unexpected hazards of driving on public roads. With a combination of detailed classroom instruction, and plenty of time behind the wheel, they learned how to control their car in the wet, skidding front and rear tires, emergency stops, weight transfer, and how to avoid unexpected hazards. All of the instructors are experienced and approved BMWCCA performance driving instructors with many years of experience.  Students were paired up one-on-one with an instructor in order to maximize the learning and training experience.  My student, Nicole, had started her first year of college and her parents recommended the course to her. She picked up the skills in no time ant all, and towards the end of the day, she was sliding and man-handling her parent's Lexus like a seasoned pro!
It's weekends like this, that make me reflect and be thankful for the opportunities we have each day. All of us take things for granted, but sharing with others reinvigorates me to push even harder.
Those sneaky instructors tossed unexpected flying objects into the student's paths! No cones were harmed in this demonstration…OK maybe one or two.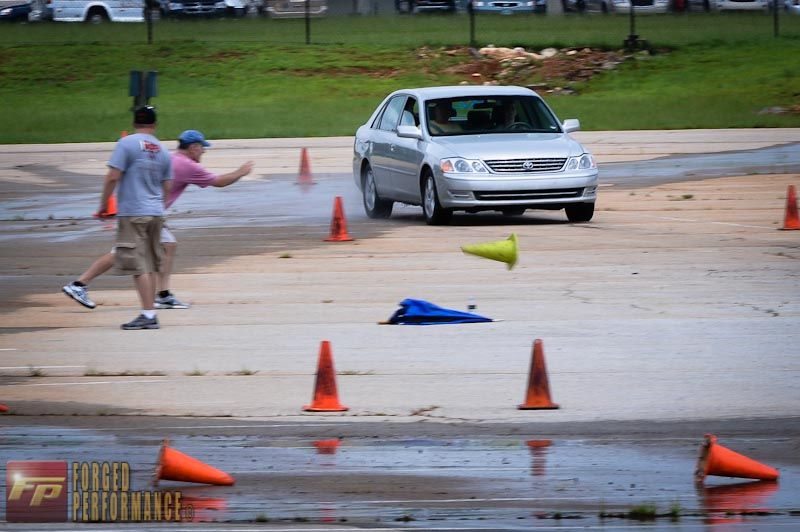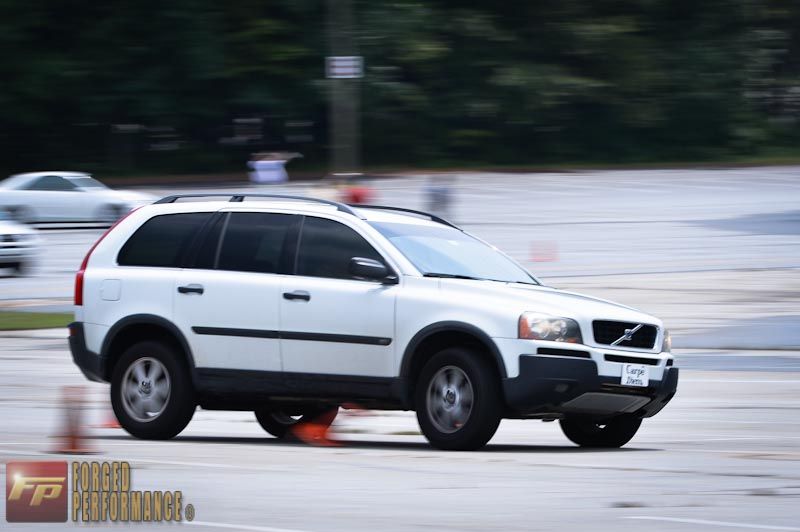 More images can be found below. Thank you!