Spending 16-18 hrs a day for 10 days means that Catesby and I are really getting to know each other. The strangest thing, is that our brains operate in exactly the same way, and it's somewhat frightening. Can't think of a better co-driver to do a OLOA. Overall, friendly faces and smiles are the norm here and despite the lack of proper sleep or decent hotels, this is the most fun I've had at a racing event. It's like a week long racing retreat, while traversing the heart of the United States on public roads. We are visiting some superb tracks, that are off the beaten path and not of the radar screen for most. I can tell you I am hooked, and will be back next year where Forged will likely be fielding three very prepared cars and and some new and some old drivers.
Catesby and Jon K. enjoying some water cooler chat behind our GT-R…this is what OLOA is all about. Good people enjoying this sport.

It's also about pushing yourself outside your comfort zone. Driving 10/10ths on tracks you've never seen…making adjustments from the seat of your pants and enjoying every minute of it.

And helping out where needed…we picked up a couple of freeloaders on the way to High Plains, CO.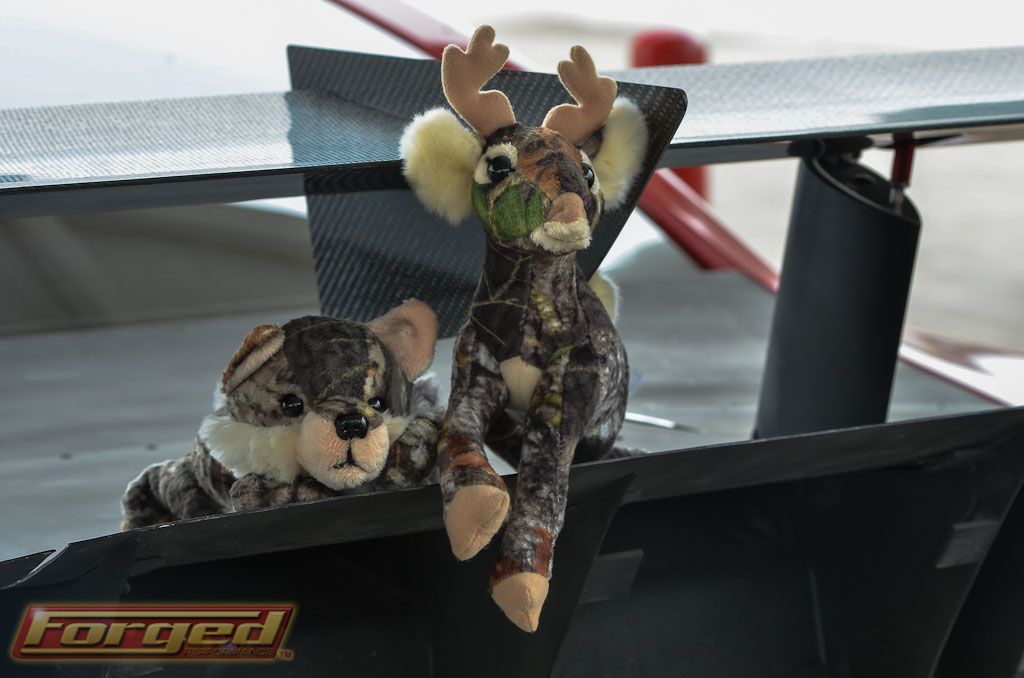 We stopped to take a picture of some windmills, but then ended up taking a picture of this instead.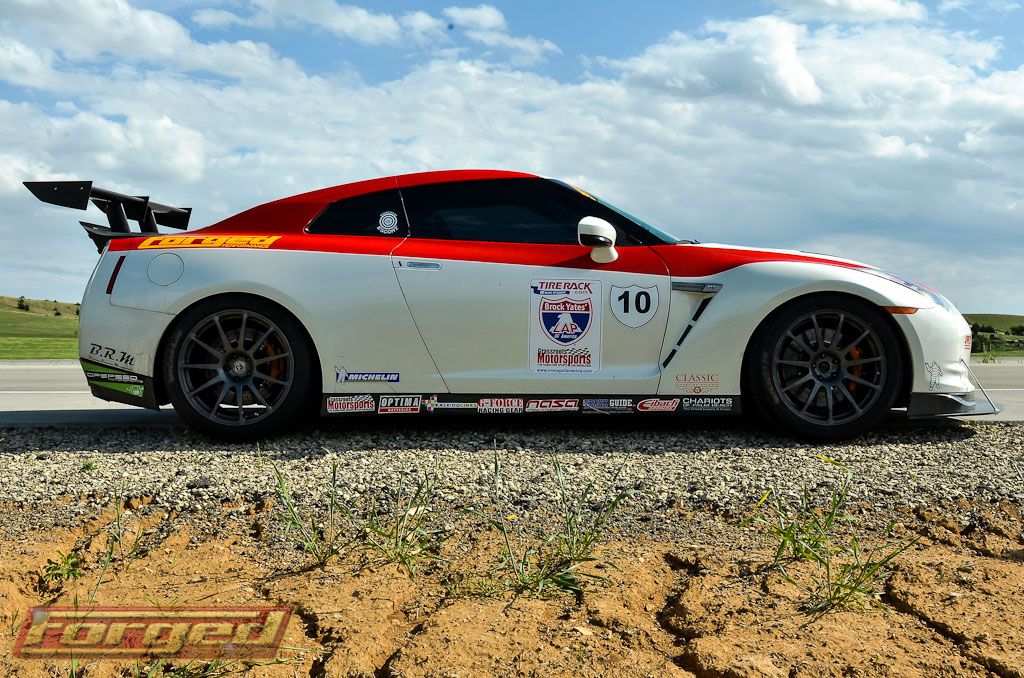 So with a firm grasp of the runner up spot, we prep for Hastings.