The new MoTeC's Nissan R35 GT-R Engine Plug-In ECU Kit is a major development for the R35 GT-R. Forged performance will have several units in shortly!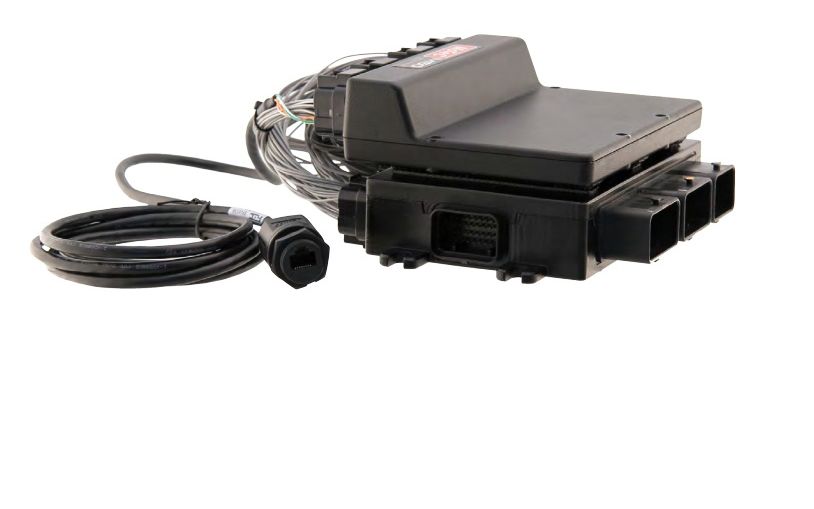 MoTeC's Nissan R35 GT-R Engine Plug-In ECU Kit is a
Tuneable individual bank closed loop Lambda control.
Boost control integrated with torque control system. engine ECU. No rewiring is necessary; the kit plugs
into the stock wiring harness using the original
Launch control integrated with torque control system – torque
sensors and fuel system. and engine speed limits can be defined for launch.
All essential Original Equipment (OE) functions are
Launch sequence builds boost prior to launch – critical with
maintained, including dashboard, traction control and large turbochargers.
gearbox systems.
Additional 10 position switch for VDC gain – adjusts severity
of VDC events.

FEATURES
Additional 2 position switch for switching maps: Boost Aim,
Compatible with all known variants of R35 in all geographic Engine Speed Limit, Fuel Mixture Aim, Ignition Timing, Throttle Pedal Translation. regions 2007 – 2012. Note: Each variant may have a unique Start File.
Integrated 250 Mbyte of logging memory.
Fully integrates with stock systems including VDC traction
Includes Level 2 Data Logging – 200 channels at up to
control and transmission, and complies with OE system 200Hz – upgradable to 2000 channels at up to 1000Hz.
requests.
Data analysis via i2 software.
Torque limiting delivered via throttle and ignition control.
External fuel pump output for closed loop fuel pressure control.
Engine load calculation based on MAF, MAP, throttle position
Sensor fallback – if a sensor fails (e.g. MAP) alternate load and boost pressure, or a combination of these, to provide sensors are used. optimum results in all situations.
Additional sensors may be added via the breakout connector:
Full Cruise Control capability. multiple EGTs (via TCA Thermocouple Amplifier or up to 8 via
Integrated fully tuneable DSP knock control on individual E888), GPS.
cylinders.