After nearly a year of engineering and track development, we are pleased to announce the release of the long awaited JRZ RS1 Suspension system for the 370Z.
JRZ is one of the top suspension names in professional motorsports with countless podiums in the American LeMans Series, Grand-Am, SCCA, and NASA. Until recently, JRZ suspension was only seen on big budget pro race teams. Over the past 3 years, Forged has worked with JRZ to develop suspension systems that were better suited for dual purpose track and street use without compromising the race grade construction and materials of shocks. Every GT-R and 370Z that sees track use at Forged runs JRZ shocks in addition to our record setting Porsche GT3.
As many of you know, over the past year we have been testing and running the JRZ RS1 on the daily driven Forged Performance Nismo 370Z. Without question, the RS1 is the highest performing off the shelf coil over we've used to date. The RS1 is a high gas pressure single adjustable mono tube damper with the canister designed inside the damper. The RS1 is built on the same production line and sharing components with their pro racing applications. Following the JRZ design philosophy, the RS1 coil over for the 370Z utilizes a large 16mm diameter piston rod which magnifies the high pressure gas charge which means greater chassis control without using a high spring rate or increasing harshness. Utilizing a mono tube design with high flow piston ensures the smoothest possible ride in normal conditions while the 21 position bleed adjustment gives the ability to tune for race or track day conditions.
What makes a coil over system truly exceptional is it's ability to control the oscillation of the spring which is important not only for ride comfort but for keeping the tire in contact with the road surface under all conditions. Many of the lesser quality systems out there run fairly stiff springs but with very poor damping characteristics which results in a bouncy or numb driving experience. The RS1 even with a fairly firm spring has a very well damped and compliant ride. The level of confidence that the system inspires both on the street, and on the track is outstanding. During our track testing at Road Atlanta, the chassis felt very stable, superb under braking, and almost no body roll in the corners.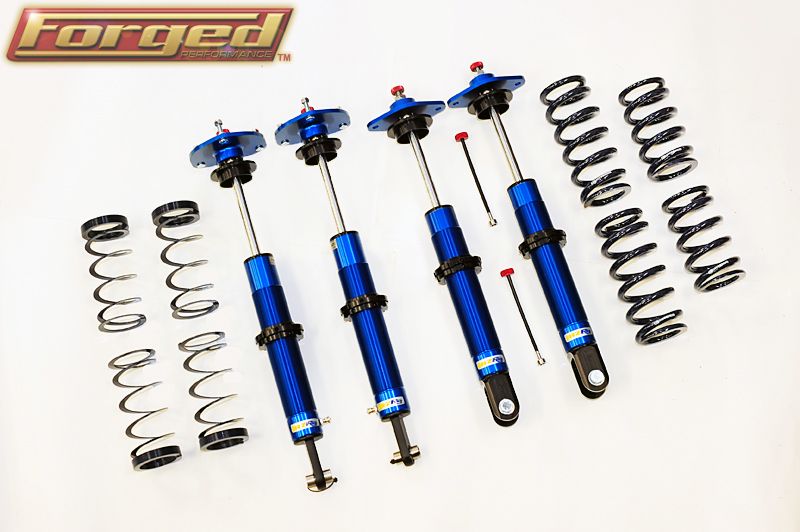 Key Features:
* Complete kit with solid machined top plates, main and helper springs, and hardware
* Full Coilover Front and Rear (no more inboard rear spring)
* Linear Rate main and helper springs: 6 X 2.25 650lb Front 8 X 2.25 500lb
* 21 positions of combined adjustment
* Large 16mm piston rod
* Adjustable nitrogen gas charge
* Piston designed for silent operation
* Large range of adjustment
* $4080 Complete 370Z Kit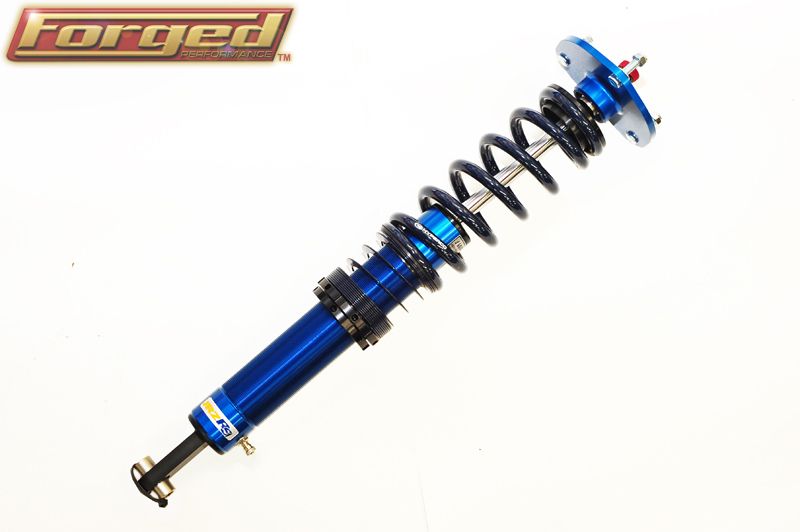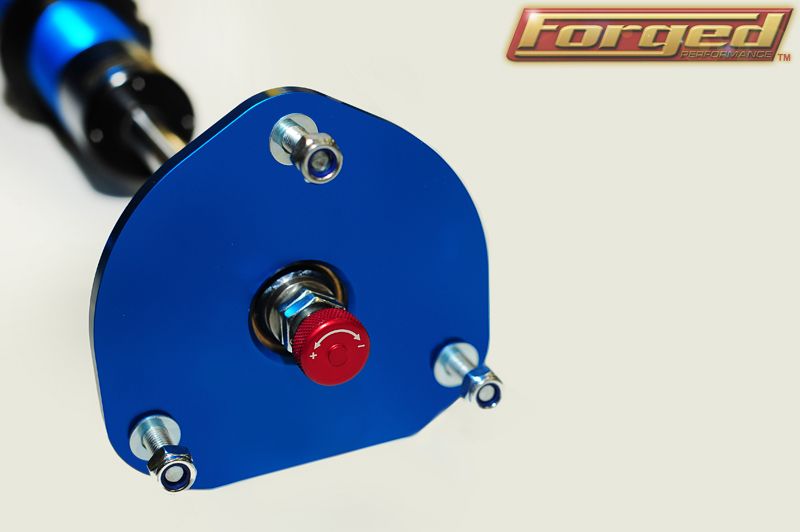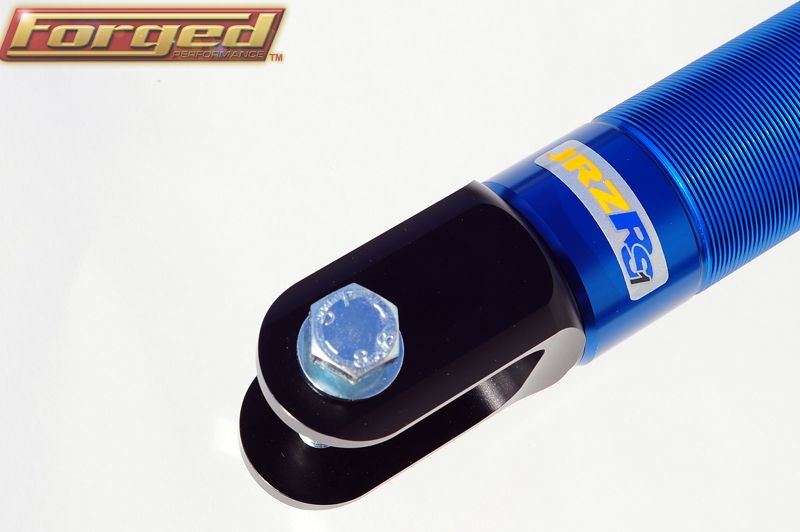 We have 4 kits in stock ready for installation or shipping. Place your order NOW via the FORGED PERFORMANCE ONLINE STORE