Congratulations to the all the Nissan enthusiasts that made the 9th Annual ZDAYZ event a smashing success. With well over 700 registrants, this year has surpassed all previous years by a wide margin. It's with great enthusiasm and anticipation that we patiently wait all year, to gather at Fontana Village in the heart of the Great Smokey Mountains and enjoy the vast wilderness and winding mountain roads. The world famous Hwy 129 also know as Deal's Gap is one of the most storied roads in the country, and the closest thing to a closed circuit race course in the country. But what makes this event really special, is the camaraderie and social activities that make this much more than a car meet or a car show. It's four solid days of meeting like minded good people, that are always willing to help one another out.
Forged Performance has attended ZDAYZ for 8 out of the 9 years, only missing the very first event, when Forged had yet to be founded! I've been told by ZDAYZ organizers that only 22 individuals make up this elite group. For the 5th year in a row, we hosted the annual Top Dawg airstrip event which consists of casual rolling speed tests…no racing.
Hosted at the Hendersonville, NC Airport, we sometimes find ourselves sharing the runway with these 3 wheel machines.
In the end, we crown the one and only "Top Dawg". This year, we had over 35 cars competing for the coveted Top Dawg trophy but in the end, Doug Fulk in his Forged built and tuned 1000hp GT-R displaced all others, beating out last year's 350Z race car prepared beast. For good measure, Doug's GT-R also took down a ZX-10 race bike.
Congratulations to Doug for winning the event outright, and beating a ZX10 racebike in the process with his E85 powered beast.
Thanks to Tony Carbongs Nguyen for the group shot(I wanted to be included!)
And as the saying goes, there can only be ONE "Top Dawg".
After wrapping up the Top Dawg Air Strip Event, we made the 2hr drive back to Fontana Village which by Thurs night, had turned into the South East mecca of all things Nissan. Nissan brought out their huge rolling mobile media center complete with 2013 GT-R's 370Z's and many more. Carl is the head of marketing for the GT-R and 370Z and it was great to see him and his team out again.
Between the early morning mountain runs, to the poker runs, dinners, car show and exhaust sound off, there was something to grab your attention at ZDAYZ. It's the one time each year, when I am happy that cell coverage is non-existent.
Chad@Forged captured these brilliant images that we hope you enjoy. We are working on the video as we speak, it will be our best production ever! Stay tuned.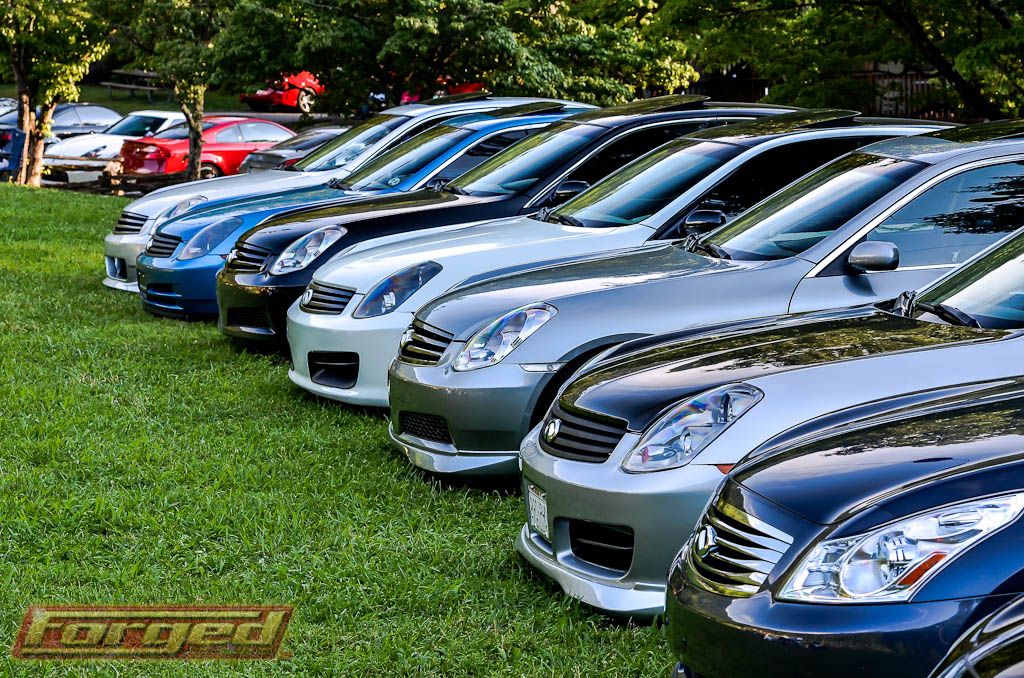 See you all next year for the epic 10th Annual ZDAYZ!
For more photos of the Forged Performance Airport Strip Event please click: HERE
For more photos of ZdayZ 2012 please click: HERE