Each day, Chad and the media team take photos of our customer project builds every step of the way. Many of you heard of "Forged2″ affectionately known as F2…our expansion building just one mile drive down Cobb Parkway. At this semi-secret location, we perform all of our transmission assembly work as well as parts production and fabrication. After sending these photos to the customer, I thought it would be neat to share with the forum and give a peak at what we're up to at F2.
This customer's 2012 GT-R is getting a NHRA spec welded in 6 Point Cage, along with our Stage 4 Transmission, Jun GTX35 Twin Turbo Kit, and our FP1R 4.0L Racing Longblock. Here is a sneak peak of the transmission and cage work. We will be done with this car in 10 days.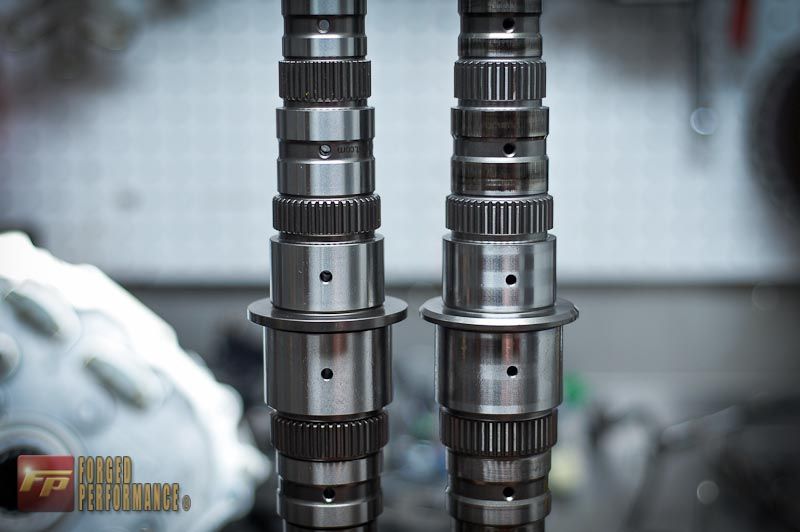 Upgrading Dodson main shaft vs. OEM Shaft. This shaft is significantly stronger than OEM and prevents deflection and bending as the gears load and unload with power. The shaft is supported by bearings on either end and 4th gear, located towards the center of the case tends to be a weak spot as a result of this flex. Notice the oil journals.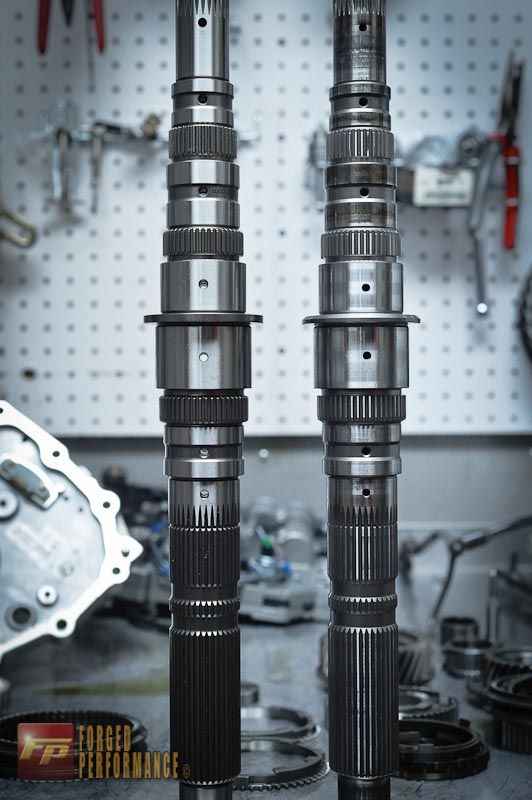 For 2012+, Nissan made the great decision to upgrade their selector rings. As many of you have seen first hand, the 08-2011 selector ring was easily damaged causing overselection and tearing up synchros and shift forks.
MY2008-2011 Selector Ring
MY2012-2013 Selector Ring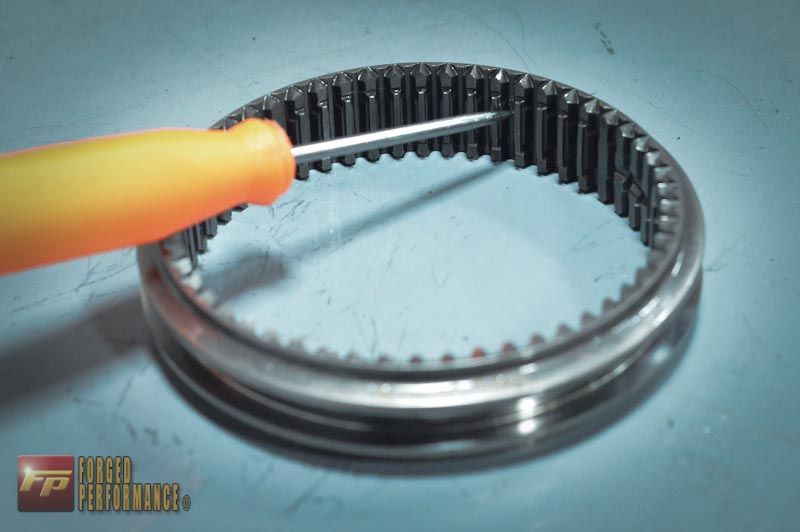 PPG 1-6 Gearset Installed

Dodson Billet 1st Gear Shift Fork
Here are some photos of our master fabricator and motorsport crew chief, Daniel, wrapping up the cage. After plates were made and tubes bent and tacked inside the car, the cage was removed for full radius welding. Then a good portion will be painted prior to putting the cage back in the car.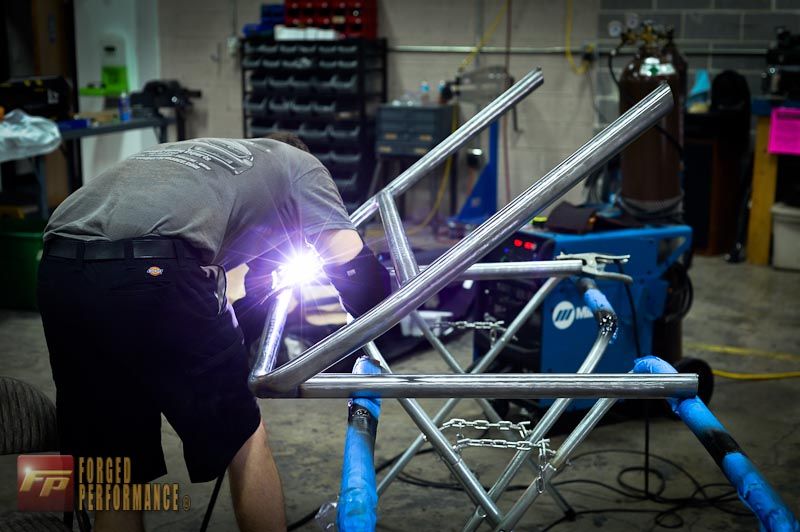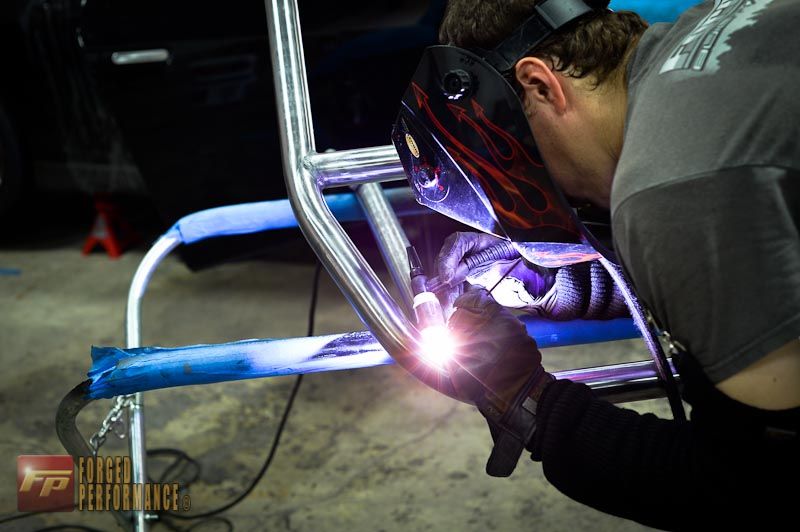 We'll post up some more pics tomorrow of the FP Spec Dodson Sportsman Clutch assembly and all that goes into that as well as the cage fully painted and maybe, just maybe, installed.
Edit: OK, here is the Promax clutch and upgraded front drive clutches and case. Ready to be married up to the rest of the transaxle.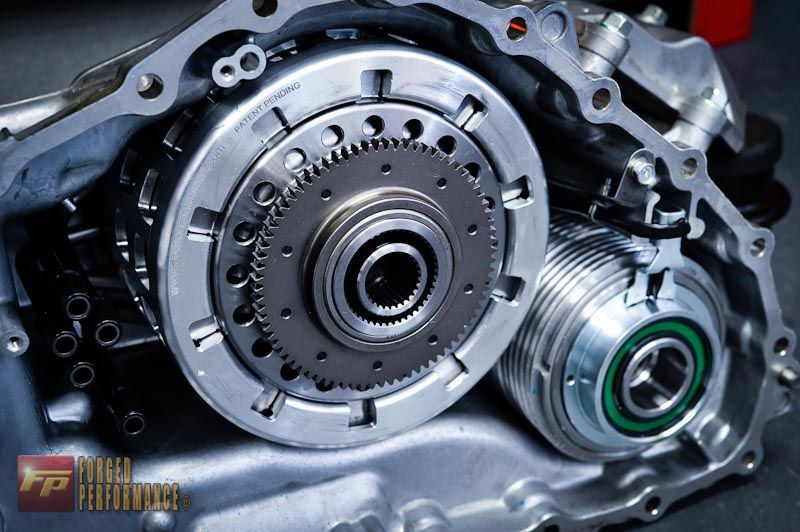 Thanks for looking and let me know if you have questions.